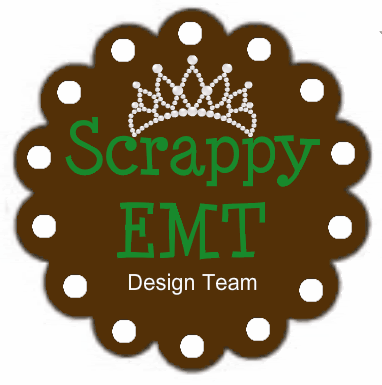 I really love making flowers!!! I created these flowers for a swap I was in. Once I got started it was really hard to stop!
I used the Mother's Day Bouquet cricut cartridge to make all of my flowers. I don't remember which flowers I used but I tried using a few different ones. I cut 3 of each size: 2", 1 1/2", and 1" per design.
Next I used my Stampin Up! ink pads to ink the edges of each flower cut. Then I used my hole punch and punched holes in the middle of all the flower sizes then used a brad to hold them all together. Using a water bottle I sprayed the flower and crumpled each layer. After the last layer was done I opened the flower and let it dry. My last step was to add some touches of stickles to each flower.
This was such a fun process and I love how they turned out!! Thanks for coming by and taking a look at my project!! Here is my friend Cassie's blog, I got some great inspiration from her flower tutorial
~

Christina~