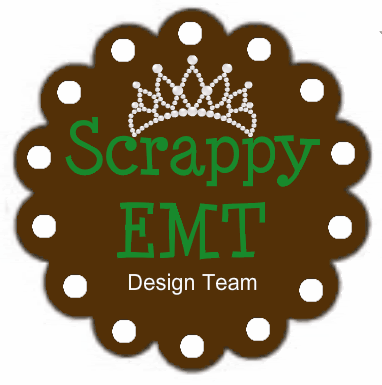 Today I created an 8 x 8 scrapbook page for my Daughter. She loves to get pedicures and manicures!
I used the Sentimentals, Elegant Edges, & Forever Young Cricut cartridges for this page...
For the hand I used the Sentimental cartridge cut at 4", for the nail polish I used the Forever Young cartridge cut at 3", and for the background I used the Elegant Edges cartridge <swirl2> cut at 6".
I also used a rub on "beauty", and ooh la la is a stamp I used. I added stickles to the fingers for polish, and the middle of the flower.
Close up of the hand and polish
Thanks for visiting my blog!! Please tell me what you think! I'd love to know!! Don't forget to visit the Scrappy EMT blog:
http://scrappyemt.blogspot.com
to check out the other design team members projects!
~Christina~